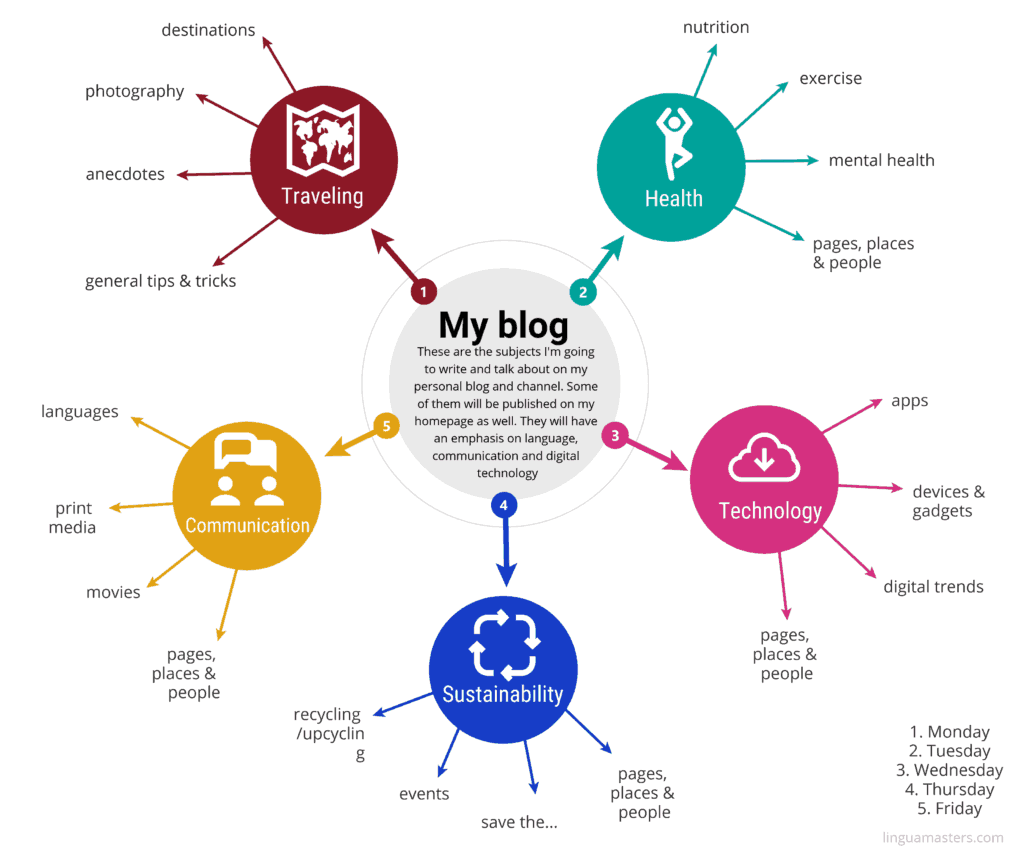 Creating a blog can be very fun and useful, but it's also very tiring if you don't plan well the content that you want to share. Many -but truly many- of the blogs in this virtual universe vanish every day in the same way they appear. Or they just stuck. Forever.
It doesn't matter if you publish on video channels, social networks, your own website or on a blogging platform, we highly reccomend you to create a structure. Do it in fact before you start blogging. Spontaneous posts are also great and followers love them, however they should be a plus, not the usual dynamic of your blog (only in case that you do it for yourself). A mind map like this one will give you:
a general overview
consistency
commitment
coherence
regularity
efficiency
inspiration
Mind maps are great for that purpose. If you feel you are running out of creativity, let us know more about your blog and we can help you to get more brilliant deas. For free.
---